Faculty of Plantation & Agrotechnology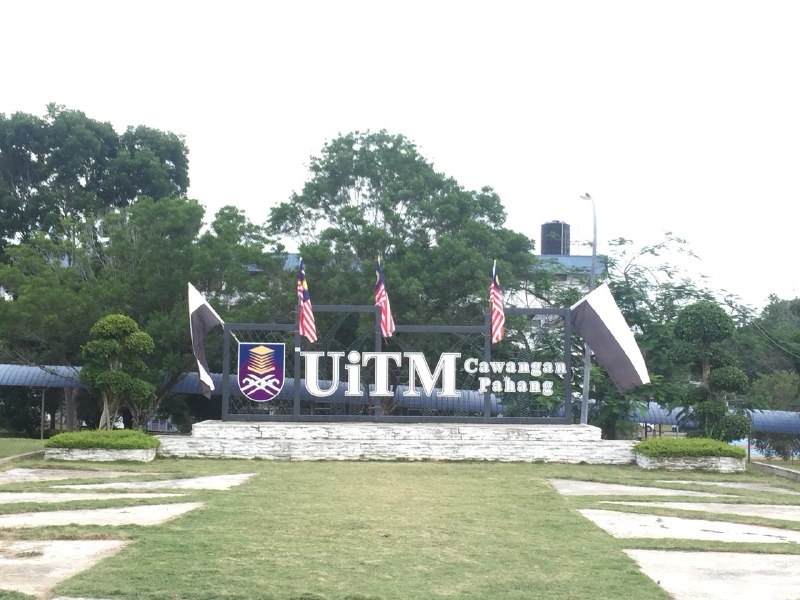 FAKULTI PERLADANGAN & AGROTEKNOLOGI
The Faculty of Plantation and Agrotechnology plays a vital role in producing well-trained professionals in all areas of plantation, agriculture and other related fields. It has produced over 15,000 graduates and many have become reputable leaders in the plantation industry and directors of various government agencies
KOORDINATOR KURSUS
Noor Azimah Binti Darus
Koordinator Kursus Pengurusan Ladang
UiTM Cawangan Pahang
E-mel 2: noorazimah@uitm.edu.my
No Telefon : 09-460 2251
To become a leading faculty in the field of Plantation Management and Agro-technology through teaching and learning, research and consultancy activities.
To strengthen academic excellence of international standing through teaching and learning, research and professional services to stimulate transformation in the plantation and the agricultural sectors.
To produce quality graduates who are competitive and capable of bringing about transformations in the plantation and agricultural sectors.

To become a center of excellence and reference in the field of plantation management and agrotechnology.

To develop the areas of plantation and agro-technology in a more focused and detailed manner through the offering of new programmes to fulfill both present and future needs of the country.
Memastikan 90% pelajar bergraduat dalam tempoh yang ditetapkan
AT110 - Diploma in Planting Industy Management
Graduates of this program may further their studies in the same or related fields at both local and foreign Universities. The Faculty of Applied Sciences currently offers a Bachelor of Science (Honors) degree in Plantation Technology and Management at the Shah Alam Campus. Beginning from June 2000, Masters in Science and PhD's in the field of Plantation Technology and Management have also been offered. In addition, many DPIM graduates are also pursuing their studies in various fields at UPM, UUM, UKM and USM. The duration of the study depends on the field of study and the academic performance of the graduate at the diploma level.
Fullfil the University Entry Requirement of a pass in SPM or its equivalent that is recognized by the Malaysian Government with minimum of five (5) credits including Bahasa Melayu and four (4) other subjects as stated below :-
Mathematics/Additional Mathematics
Physics/Chemistry/Biology/Additional Science/Science
Agricultural Science/Agrotechnology Studies/Food Crops/Aquaculture and Recreational Animals/Landscape and Nursery/Ornamental Horticulture and Landscape/Crop Production/Farm Mechanisation/Farm Management
AND
pass in English
OR
Pass Pre-Diploma in Science of UiTM
Semester 1

Credit Hours

AGR122

PLANT SCIENCE

3

AGR160

FIELD PRACTICAL I

2

BEL120

CONSOLIDATING LANGUAGE SKILLS

3

CHM138

BASIC CHEMISTRY

3

CTU101

FUNDAMENTALS OF ISLAM

2

HBU111

NATIONAL KESATRIA I

1

MAT112

BUSINESS MATHEMATICS

3

Semester 2

Credit Hours

AGR112

BASIC LANDSCAPE PLANTS

3

AGR154

PLANT PATHOLOGY

3

AGR260

FIELD PRACTICAL II

2

BEL260

INTERMEDIATE ENGLISH

3

CSC134

COMPUTER AND INFORMATION PROCESSING

3

CTU151

ISLAMIC THOUGHT AND CIVILIZATION

2

HBU121

NATIONAL KESATRIA II

1

Semester 3

Credit Hours

ACC100

ACCOUNTING

3

AGR113

INTRODUCTION TO ECONOMICS OF AGRICULTURAL PRODUCTION

3

AGR161

INTRODUCTION TO SOIL SCIENCE

3

AGR262

MAJOR CROPS PRODUCTION

3

AGR360

FIELD PRACTICAL III

2

BEL311

ENGLISH FOR ACADEMIC PURPOSES

3

CTU211

SCIENCE AND TECHNOLOGY IN ISLAM

2

HBU131

NATIONAL KESATRIA III

1

Semester 4

Credit Hours

ACC319

COST AND MANAGEMENT ACCOUNTING

3

AGR135

INDUSTRIAL RELATION AND EMPLOYMENT ACT

3

AGR145

HUMAN RESOURCE IN AGRICULTURE

3

AGR218

BASIC AGRICULTURAL ENGINEERING

3

AGR251

MANAGING PROBLEMATIC SOIL

2

AGR254

ENTOMOLOGY

3

AGR256

AGRICULTURAL RESEARCH METHODS

3

Semester 5

Credit Hours

AGR165

AGRICULTURAL PRODUCTS MARKETING

3

AGR302

SECONDARY CROPS PRODUCTION

3

AGR355

AGRICULTURAL EXTENSION

3

AGR358

LAND SURVEY

3

AGR363

FARM MANAGEMENT

3

ENT300

FUNDAMENTALS OF ENTREPRENEURSHIP

3

Semester 6

Credit Hours

AGR390

INDUSTRIAL TRAINING

6